Helping you find the most important place in the world - Your Home.
This is your one stop for the Lake Whitney area Real Estate services. We provide a large selection of residential and commercial Real Estate in Central Texas specializing in Hill and Bosque County but will also have knowledge of Mclennan and Johnson County. We are members of the Ellis Hill Mls so we can search all Realtors listings. Our team works for you, representing clients in the purchase and sale of property. The real estate world has become internet based and we work constantly to ensure our clients and customers find a solid presence on the internet, but we also bellieve in keeping things personal. Come visit our office and we can discuss your needs. All of our agents agree, "CLIENT COMES FIRST". Let us help you find a great lake house, land to roam, or a new business site. We specialize in assisting buyers and sellers in Hill and Bosque Counties. We can assist you in finding your Lake Whitney lakefront, land or acerage, retirement home, or your dream home in White Bluff Resort. Our website contains ALL listings from ALL Real Estate Agents, there's no need to look anywhere else for your next home.
Please feel free to explore the website and if you have any questions, would like to see a home in person or to discuss your home's value, please give us a call today.
Go Mobile
Our site works great on your mobile phone!
Click here to see how.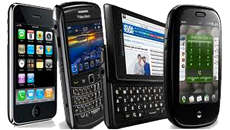 Home Values
The most basic question in real estate: How much is a home worth? Whether you're buying a house, selling one, refinancing or making improvements, understanding your home's value is paramount.
Take advantage of our experience to determine your home's value today. You can start by taking a look at the market.
Click here to begin.
---
Featured Listings